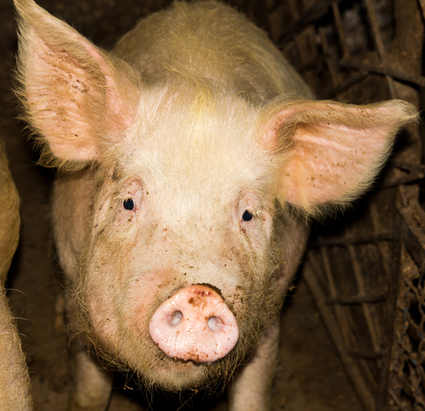 Alternet, January 26, 2013
NEW AG-GAG LAW: REPORTING CORPORATE FACTORY FARM ABUSES TO BE CONSIDERED "ACT OF TERRORISM"
Three states are the latest states to introduce Ag-Gag laws and lawmakers in 10 other states introduced similar bills in 2011-2012.
How do you keep consumers in the dark about the horrors of factory farms? By making it an "act of terrorism" for anyone to investigate animal cruelty, food safety or environmental violations on the corporate-controlled farms that produce the bulk of our meat, eggs and dairy products.
And who better to write the Animal and Ecological Terrorism Act, designed to protect Big Ag and Big Energy, than the lawyers on the Energy, Environment and Agriculture Task Force at the corporate-funded and infamous American Legislative Exchange Council (ALEC).@AlexExposed.... http://www.alternet.org/environment/shocking-reporting-factory-farm-abuses-be-considered-act-terrorism-if-new-laws-pass