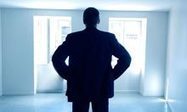 Jan 11, 2013 - Guardian Sustainable Business
A recent Dutch study suggests that engaging the public in the moral rather than economic case for sustainability might be more effective... http://www.guardian.co.uk/sustainable-business/campaigns-moral-sustainability-effective-economic
Subjects in a Dutch study were offered two incentives to be sustainable – one moral and one economic. Most chose the former.
Over the past five years, a simple idea about the best way of promoting sustainable behaviour has taken root, and grown. The idea – once radical but now understood as fundamental to developing serious public engagement with climate change – is straightforward: that encouraging people to adopt sustainable behaviours because it will save them money is a flawed and potentially counter-productive strategy.
A paper published this month in Nature Climate Change by psychologist Jan Willem Bolderdijk of the University of Groningen and others, is the latest in a growing body of empirical evidence that challenges the idea that "save money, save the planet" is a viable message for promoting engagement with climate change.
WHY THE ECONOMY NEEDS NATURE http://www.scoop.it/t/environmental-and-human-health/p/3994804262/why-the-economy-needs-nature
Jan 11, 2013 A GRAND NEW STRATEGY FOR THE U.S., BUILT AROUND SUSTAINABILITY A new grand strategy for the U.S., built around sustainability | Grist http://grist.org/climate-energy/a-new-grand-strategy-for-the-u-s-built-around-sustainability/
IF YOU AREN'T ALARMED ABOUT CLIMATE, YOU AREN'T PAYING ATTENTION http://www.scoop.it/t/changingplanet/p/3994884588/if-you-aren-t-alarmed-about-climate-you-aren-t-paying-attention
THE NEW YORK TIMES INTEGRATES IT ENVIRONMENT DESK: The New York Times integrates its environment desk.The change was prompted by the shifting interdisciplinary landscape of news reporting. When the desk was created in early 2009, the environmental beat was largely seen as "singular and isolated," he said. It was pre-fracking and pre-economic collapse. But today, environmental stories are "partly business, economic, national or local, among other subjects," Baquet said. "They are more complex. We need to have people working on the different desks that can cover different parts of the story." http://grist.org/news/the-new-york-times-dissolves-its-environment-desk/?utm_campaign=daily&utm_medium=email&utm_source=newsletter&utm_content=readmore
PROLIFERATION OF FOOD INDUSTRY ECOLABELS EXPECT TO CONTINUE IN 2013- SUSTAINABLE FOOD SUMMIT, JAN 22-23 http://www.scoop.it/t/environmental-and-human-health/p/3994889906/proliferation-of-food-industry-ecolabels-expected-to-continue-in-2013-sustainable-food-summit-jan-22-23-2013