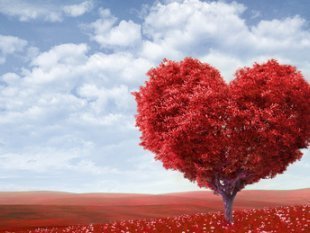 9 January, 2013 - The Guardian Environment - Tony Juniper:
-▶ Nature is not a drag on growth – its protection is an unavoidable prerequisite for sustaining economic development
The value of the carbon capture services which could be gained through halving the deforestation rate by 2030 is around $3.7 trillion
One of the greatest misconceptions of our time is the idea that there is somehow a choice between economic development and sustaining nature. ...environmental goals need to be scaled back to promote more growth.
The reality we inhabit is somewhat different, however. One hundred per cent of economic activity is dependent on the services and benefits provided by nature... http://www.guardian.co.uk/environment/blog/2013/jan/09/economy-nature
Guardian Sutainable Business, March 1, 2013
-▶ PUTTING NATURE AT THE HEART OF ECONOMIC AND SOCIAL POLICYMAKING http://www.theguardian.com/sustainable-business/nature-heart-economic-social-policymaking
Harvard Business Review, December 30, 2013
▶ BUSINESS RESILIENCE COMES FROM WORKING WITH NATURE http://blogs.hbr.org/2013/12/business-resilience-comes-from-working-with-nature/
Global Possibilities, December 23, 2013
- ▶ THE AMAZING WAYS NATURE CAN HEAL YOU AND MAKE YOU FEEL AT YOUR BEST http://www.globalpossibilities.org/the-amazing-ways-nature-can-heal-you-and-make-you-feel-at-your-best/
-▶ BUSINESS LEADERS CALL FOR ACTION TO VALUE NATURE http://sco.lt/7obEY5
Transition Network
▶ HOW DIFFERENT THE WORLD WOULD BE IF WE PAID THE TRUE COST OF FOOD AND FARMING? http://www.transitionnetwork.org/blogs/rob-hopkins/2013-12/how-different-would-world-be-if-we-paid-true-cost-food-and-farming
Psych.Org, December 9, 2013
SHOULD NATURE'S BENEFITS MATTER TO BUSINESS? Overuse and under payment of natural resources is costing businesses the earth – literally... http://phys.org/news/2013-12-nature-benefits-business.html
The Ecologist, December 12, 2013
-▶ WHAT PRICE NATURE? : If the world is to feed a growing population against a backdrop of climate change and biodiversity loss, argues Charles Windsor, we must calculate in the cost of the damage we are causing to soils, water, climate and ecosystems... http://www.theecologist.org/blogs_and_comments/commentators/2194757/we_must_put_a_price_on_nature.html
Guardian, November 27, 2013
-▶ PUTTING A PRICE ON NATURE WOULD BE DISASTROUS http://www.theguardian.com/global-development/poverty-matters/2013/nov/27/price-nature-markets-natural-capital
Our Finite World, October 31, 2013
-▶ SUSTAINABILITY: HOW HUMANS' ECONOMY DIFFERS FROM NATURES' http://ourfiniteworld.com/2013/10/31/sustainability-how-humans-economy-differs-from-natures/
Mongabay, December 10, 2013
-▶ AVERAGE AMERICAN CONSUMES 50,000 POUNDS OF RAW MATERIALS ANNUALLY FOR THE STUFF THEY BUY http://news.mongabay.com/2013/1210-dimitrova-raw-materials.html
The Guardian, December 14, 2013
-▶ ELECTRONIC WASTE: WE MUST DESIGN GADGETS THAT DON'T POISON THE PLANET. We discard huge amounts of electronics every year, creating a toxic wasteland – often in the poorest countries... http://www.theguardian.com/commentisfree/2013/dec/14/observer-editorial-electronic-toxic-waste
Guardian, December 14, 2013
TOXIC 'e-WASTE' DUMPED IN POOR NATIONS, SAYS UNITED NATIONS http://www.theguardian.com/global-development/2013/dec/14/toxic-ewaste-illegal-dumping-developing-countries
-▶ THE END OF CORAL REEFS? AROUND FOR 10 MILLION YEARS, WIPED OUT IN 100 http://sco.lt/7y1XHt
-▶ THE EVOLUTION OF BUSINESS: HOW A NEW BUSINESS ERA INSPIRED BY NATURE, NOT GREED, CAN BENEFIT US ALL http://sco.lt/6XU6Kn
-▶ HOW A SENSE OF SACRED CAN HELP SUSTAINABLE BUSINESS - RESTORING VALUES http://www.scoop.it/t/environmental-and-human-health/p/3994926408/how-a-sense-of-sacred-can-help-sustainable-business-restoring-values
-▶ MONEY REALLY DOES GROW ON TREES http://www.scoop.it/t/environmental-and-human-health/p/3995135177/what-has-nature-ever-done-for-us-money-really-does-grow-on-trees
-▶ BRINGING NATURE BACK INTO OUR LIVES -- AND THE WORK PLACE http://sco.lt/6g51Np
-▶ IF CHILDREN LOSE CONTACT WITH NATURE THEY WON'T FIGHT FOR IT http://sco.lt/99ejmT
WATCH
"THE STORY OF SOLUTIONS"
Latest from Annie Leonard's "Story of Stuff"
Resolving the "Game of More"
http://www.youtube.com/watch?v=cpkRvc-sOKk
-▶ 2012 IN RETROSPECT: AN OPEN LETTER TO HUMANITY, FROM MOTHER EARTH - Danielle Lanyard CSR Wire http://www.csrwire.com/blog/posts/638-2012-in-retrospect-an-open-letter-to-humanity-from-mother-earth
-▶ THE CRISIS OF CIVILISATION IS AN UNPRECEDENTED OPPORTUNITY. BUSINESS-AS-USUAL IS NOT SUSTAINABLE http://sco.lt/8wpytt
-▶ ARE WE FIT TO BE STEWARDS OF THE EARTH? http://sco.lt/77O1Nh
SEA CHANGE:
-▶ THE LOSS OF OCEAN SPECIES IS STAGGERING http://sco.lt/51LeCn
-▶ BANKRUPTING NATURE: DENYING OUR PLANETARY BOUNDARIES - Yale Global Online http://yaleglobal.yale.edu/content/bankrupting-nature-denying-our-planetary-boundaries
▶ THE SIXTH MASS EXTINCTION IS UPON US http://sco.lt/4ywB3h
AN URGENT MEMO TO THE WORLD http://thenaturaleye.wordpress.com/2012/07/12/an-urgent-memo-to-the-world/
-▶ -▶ -▶ AND FOR MUCH, MUCH, MUCH MORE -▶ -▶ -▶
-▶ OUR OCEANS NEED US http://www.scoop.it/t/our-oceans-need-us
-▶ YOUR FOOD, YOUR HEALTH: CORPORATIZING THE HEALTH OF OUR ENVIRONMENT, HUMANITY AND ALL LIFE UPON PLANET EARTH http://www.scoop.it/t/agriculture-gmos-pesticides?page=2
-▶ BIODIVERSITY IS LIFE - A Healthy Biosphere Reflects in A Healthy Humanity http://www.scoop.it/t/biodiversity-is-life
-▶ GLOBAL CLIMATE CHANGE - What We're Doing and Not Doing http://www.scoop.it/t/changingplanet