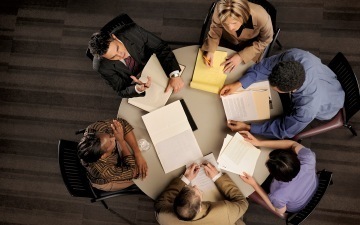 I love this article because it's written by someone who really knows first hand how to build a successful business and collaboration is a key component especially in this day and age. Her insight,s approach and information is extremely helpful to entrepreneurs and small business owners.
Here's an excerpt: Via @mashable
Business Collaboration Image Nellie Akalp is CEO of CorpNet.com, her second incorporation filing service based on her strong passion to assist small business owners and entrepreneurs in starting and protecting their business. She has formed more than 100,000 corporations and LLCs across the U.S. To learn more about Nellie and see how she can help your business get off the ground quickly and affordably, please visit here.
Small businesses that embrace the collaborative spirit through social media find themselves in a better position to compete with their larger counterparts. Here are 5 approaches.
http://bit.ly/l2gNB7