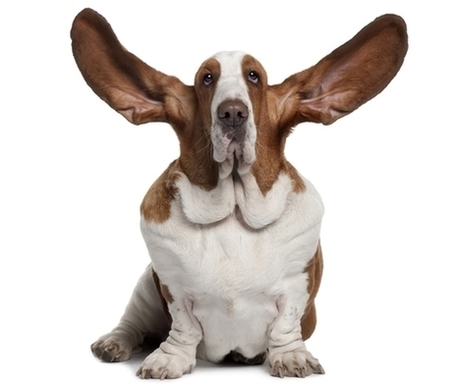 I selected this piece written by Diane helbig for smallbiztrends because I loved what she had to say about a very important issue, being out of touch with your audience/customers/clients, because many entrepreneurs and organizations are too distracted by all that's going on.
As the author says:
"we are often so focused on the next step, the next sentence, the next opportunity that we forget to be present and pay attention".
Building our "listening muscle" is important to our business. Yet this is a muscle that often goes untended.
Here's what caught my attention:
John Jantsch talks about different types of listening, the best being "active" and "perceptive." According to John:
"Perceptive listening is by far the most complex and hardest type of listening and takes time to learn.
**It requires you to be totally focused, completely mindful and, well, perceptive of what's really going on."
**It really takes complete attention and tuning out of everything else. Because of that, it is the most effective kind of listening
**The other party can feel this kind of listening.
**When someone feels this kind of listening they also feel valued. They believe the other person is genuinely interested in learning about them and their needs.
They believe you really want to help them solve a problem; they start to trust you.
That genuine interest is the key to a successful business in my opinion.
**It not only works with prospects, but clients and vendors. Anyone you have a relationship with will notice this level of commitment and attention.
Takeaways:
**Are you actively listening?
**Practice tuning out other influences
**Engage in a conversation and monitor your
listening ability
Curated by Jan Gordon covering "Entrepreneurs and Beyond"
Read full article here: [http://bit.ly/IBZAGA]