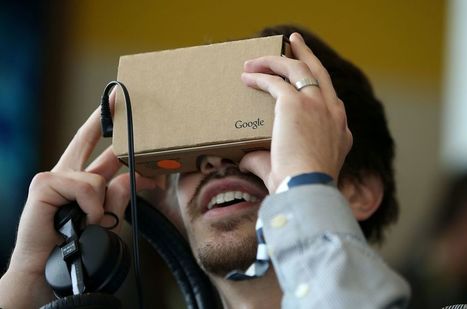 "While it has been possible to jury rig a VR experience on the iPhone using Google Cardboard, not a lot of developers have done so thus far.
But Google's decision late Wednesday to publish a Cardboard software developer kit (SDK) with tools for iOS meant to streamline things for developers could change that.
Cardboard hasn't gotten quite the level of media attention that has been focused on the Oculus Rift, HTC Vive, or Samsung's Gear VR (a joint venture with Facebook-owned Oculus). Google's VR headset is literally made of cardboard. While it officially carries a price tag of $15, it's pretty easy to get your hands on a set for free.
Many experts agree that mobile VR is the technology's best chance for widespread distribution—especially in the early days. With lower-priced headsets (Gear VR is just $99 versus $600 for an Oculus Rift) and by enabling people to experience virtual reality through a device they already own and understand, VR companies stand a better chance to capturing market share."