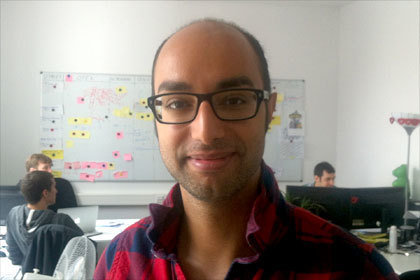 With 2m members, science startup ResearchGate isn't just talking big when it says it wants to start a revolution: it's actually changing the way scientists work. Co-founder Ijad Madisch explains his vision — and how he'd like to change Germany's clone-heavy culture along the way.

Ijad Madisch, the CEO and co-founder of Berlin startup ResearchGate, likes to work with hard evidence.
Perhaps it's no surprise for the Harvard-trained virologist, who traded in a promising medical research career to launch the social network for scientists. But still, in a world where the impact of social networks is usually measured by how many news headlines they can generate, he prefers success stories that have a more direct impact.
Via
Fondation MSH