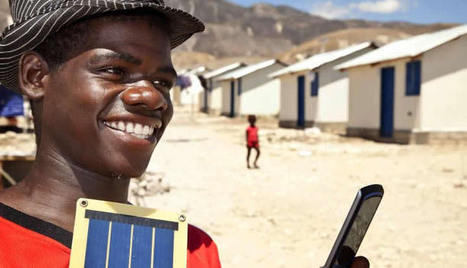 Which continents have the highest number of mobile phone subscribers? The answer isn't Europe or the Americas, where mobile phones first took off, but Asia and, as of 2011, Africa. By the end of last year there were over 600m mobile phones subscribers from Cairo to Cape Town, according to research by the GSMA.
This is great news for the fight against poverty. For decades, Africa's governments pledged to connect people through landlines – with few results. Now mobile phones are enabling people not just to connect but to access financial, medical and other services; Kenya's M-Pesa is the global leader in mobile banking.
But using a handset is one thing; charging it is quite another. How can a Nigerian villager or a small farmer in Madagascar top up their battery when they have no access to the electrical grid? 1.3 billion people, don't have access to mainline electricity. Connecting them will cost $48bn a year, every year, until 2030, according to the International Energy Agency: several times the UK's international aid budget.
Via
Daniel Oporto Calderón
,
W. Robert de Jongh