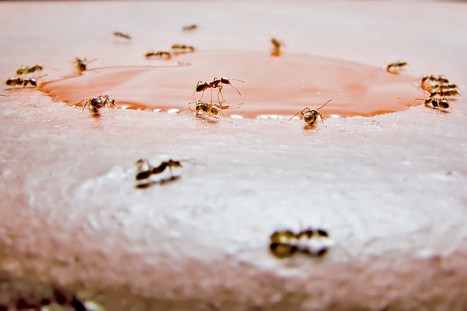 "Ant colonies as massive computation machines, optimizing their algorithms....
It can be hard to avoid talking about our digital culture without using insect metaphors.
Yet for new media theorist Jussi Parikka, it may be more than just a metaphor. Parikka is a reader in Media and Design at Winchester School of Art and author of the Anne Friedberg Award-winning Insect Media."
Via
Manuel Pinto