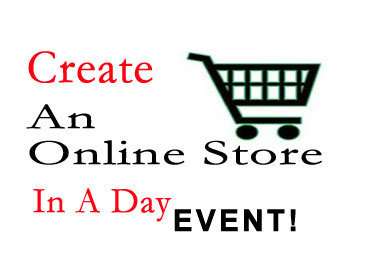 Marty Note
Everyone knows how much I love Scoop.it (http://scenttrail.blogspot.com/2012/07/why-scoopit-rocks-ii-pictures.html ), but I've been having e-commerce withdraw symptoms since leaving my former position as an E-Commerce Director. I've decided to kill two birds with a single stone and create a new Marketing Revolutions ecommerce store in a single day.
I tried to figure out how to do something that helps my current position as Director Marketing for the web and software development firm Atlantic BT (http://www.atlanticbt.com) , help raise cancer research money and satify my e-commerce desire. Then I got the idea to create an ecommerce store in a day.

Scoop.it is the home of the Marketing Revolutions so it will figure LARGE and IN CHARGE into the mix. We are looking for ecommerce pros or newbies that would like to contribute to creating a store in a day.
All profits from the store go to cancer research so we are also doing good while we are having FUN, learning new things and testing the idea that ecommerce systems are scaled enough now to create a viable and functioning ecommerce store in a single day.

LEARN More on ScentTrail Marketing: http://scenttrail.blogspot.com/2012/10/creating-online-store-in-day-event.html
Via
Martin (Marty) Smith