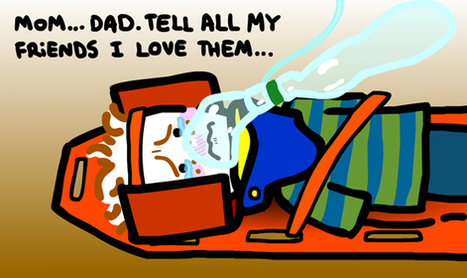 ran. As soon as I turned the corner I could see the flashing lights. Note to self: start exercising cuz you can't even run 4 blocks without needing a defibrillator. As I approached the group of people crowded around my son lying flat on the park wood chips, my heart sank. I could hear him gasping for breath and crying out in pain.

The Huz caught up with me just as the paramedics were putting a brace around our son's neck and head.

"Am - I - gonna - die...?" Tears leaked out of the corners of his eyes.