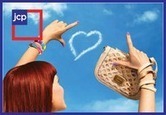 The social media ad platform company Mediabrix estimates that the click through rate for ads on Facebook is just 0.05%. It's a little better on Twitter — the company's estimates are that retweets of commercial messages are about 3% – 5%.
Many companies are finding that advertising and social media don't mix well. The evidence so far suggests that social media users respond more to engagement than commercial messages.
- Engagement is labor intensive and it can't be automated.
- Product Placement should be subtle, not intrusive.
- Engagement requires a soft touch, not a hard sell.
- Start a conversation by picking a topic that's relevant to the audience.
- Make the brand noticeable but not dominant.
- Build a talent community.
- Low-yield strategy that takes time and effort.
- Use the Social Aspect of Social Networks
- People found their last job through connections made through social networks,.
- More and better insights into the job than they would have otherwise.