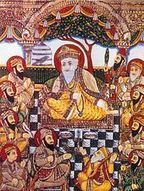 Join the empathy and compassion center page.
http://facebook.com/EmpathyCenter
"The truly enlightened ones are those who neither incite fear in others nor fear anyone themselves."

"I am a stranger to no one, and no one is a stranger to me. Indeed, I am a friend to all."
"Whom should I despise, since the one Lord made us all."

Guru Granth Sahib