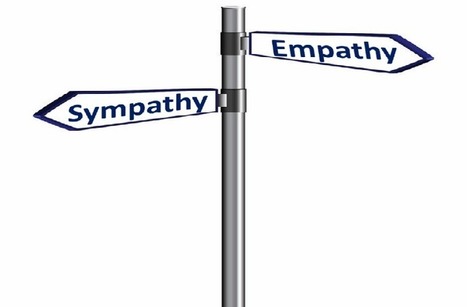 Have you taught your employees about the "Power of Empathy"? Do they make the difference between "empathy" and "sympathy"?

We came recently across the Apple's Genius Training Manual which puts a lot of emphasis on "empathy". There is a special program on the course called "The Power of Empathy". The manual insists employees should approach customer interaction with empathy not sympathy in bold type.

A friend of ours, Michael Hill from complaintsaregreat.com also recently wrote in a newsletter that the key to handling customer complaints is "empathy" not "sympathy".
That prompted us to look at the differences
and why people insist so much is empathy,
not sympathy.