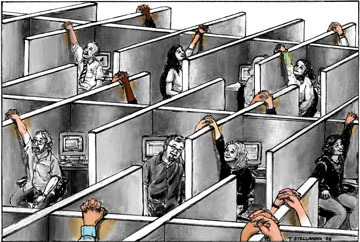 Dutton sees compassion as a natural response to people witnessing others in pain or distress—something we are hard-wired to do.
The problem with bringing compassion into the workplace, she explains, is that people don't know what's acceptable to express in that setting. Many workers assume that they are supposed to check their personal problems at the door when they enter the office.
"Ever since organizations began moving toward more bureaucracy and measuring success by reliability and efficiency, the relational aspects of work have been de-emphasized," said Dutton. But when stress at home inevitably spills into the workplace, Dutton added, it can contribute to lost productivity and higher health care costs, and compassion becomes a vital response.
"If compassion heals, as our research suggests, then people will be able to get back to work more quickly, to bounce back from life's setbacks," she said. "This has to be of interest to employers."
By Jill Suttie