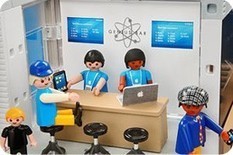 No matter your business, connecting with your customers is critical.
These more abstruse lessons are meant to help Geniuses connect to their customers.
"Everyone in the Apple Store is in the business of selling," states the manual, and the result of empathetic and helpful staff is customers who are "satisfied enough to buy products in the future."