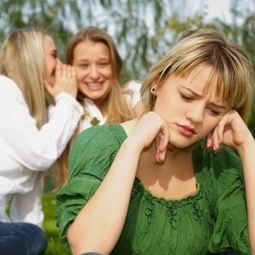 Feeling empathy for others who are experiencing emotional or social pain may also cause a person to feel physical pain, according to new research.

In the study, scientists from the International School for Advance Studies (SISSA) in Italy showed participants videos of real people, in which one person—either a player or a friend—was deliberately being excluded in a game of catch. Researchers measured the participants' brain activity using functional magnetic resonance imaging (fMRI).
Researchers then conducted another experiment, in which participants or their friends received a "mildly painful" stimulus and had to witness each other's experience.
==========================
The findings add to previous evidence that
suggests that humans can feel
the pain of others.
==========
Feeling of social pain or empathy for others 'causes physical pain'

medicalnewstoday.com/articles/273413.php
"Our findings lend support to the theoretical model of empathy that explains involvement in other people's emotions by the fact that our representation is based on the representation of our own emotional experience in similar conditions."