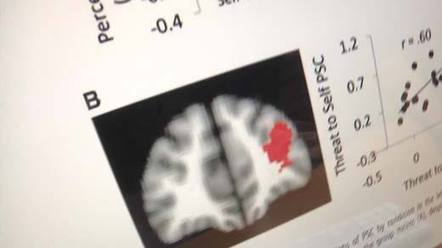 A new study on empathy at the University of Virginia is shining a light on how our brains understand friendship.
Researchers set out to answer the question, how does the brain create a map of 'the self' and 'the other'? To find out, they scared participants with a mild shock three different ways.
First the shock was directed at the participant, then a friend of the participant, and finally, a total stranger. "What we found is that if the friend was directed at a friend, the way that their brain understood their situation looked very similar to the way that the brain looked when the threat was directed at themselves. But if the threat was directed at a stranger it looked really different ," said Jim Coan, associate professor of psychology at UVA.