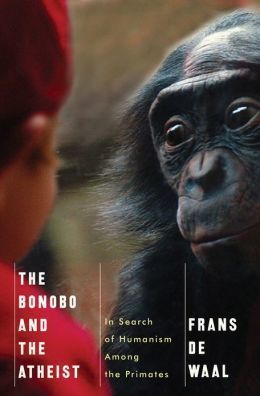 Professor de Waal was brought to campus as part of the Jardezky Lecture Series on Science, Culture and Ethics...
Much of the talk focused on empathy. de Waal divides empathy into two distinct types: bodily empathy, which involves basic mimicry and coordination between individuals, and cognitive empathy, which allows individuals to distinguish themselves from others and take the place of others in their minds.
Cognitive empathy is more complex, and depends on an organism's ability to form an image of themselves as a distinct individual. This is often investigated by a mirror test, where an animal is marked with paint, then presented with a mirror and tested to see if they notice the change. Humans are able to pass this test starting when they are about two years old, which corresponds with an increase in ability to know other people's emotions.
Other animals, such as apes and dolphins, have shown they can pass this test as well.
By Jonathan McJunkin