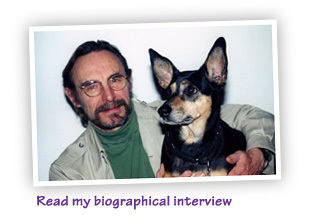 The Evolution of Empathy
In ancient Indian Hindu Vedic scriptures, there is the observation that life in a rock is life that sleeps; life in a plant is life that feels; life in an animal is life that knows, and life in human form is life that knows that it knows.
Animals have self-awareness through feeling and so possess self-consciousness to varying degrees according to the combined effects of social and neuronal complexity. This complexity becomes such that the human species, perhaps more so than most other animal species, has a reflexive consciousness in that awareness of the personal self is seen within an ever-widening comprehension of its relationship with the Great or Universal Self. Our empathic and empirical knowledge of the nature of sacredness and the sacredness of Nature increase accordingly. As the individuated self evolves along the continuum of increasing complexity/ consciousness, it becomes reflexive and thus increasingly aware of its ontology in relation to the Universal self: of being within Being.
by Dr. Michael W. Fox