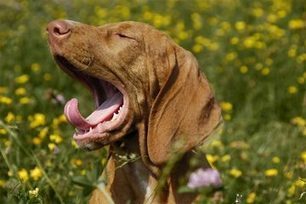 Yawns aren't contagious to puppies, but they are for grown-up doggies.
Contagious yawning is important because it may indicate empathy, a trait that is contested in non-human animals. Lund University researchers Elainie Alenkaer Madsen and Tomas Persson wanted to find out if empathy is at the bottom of canine yawning.
They tested 35 ordinary pet dogs, ages 4 months to 14 months. Puppies were chosen because in humans, empathetic abilities develop over time.
Stephanie Pappas