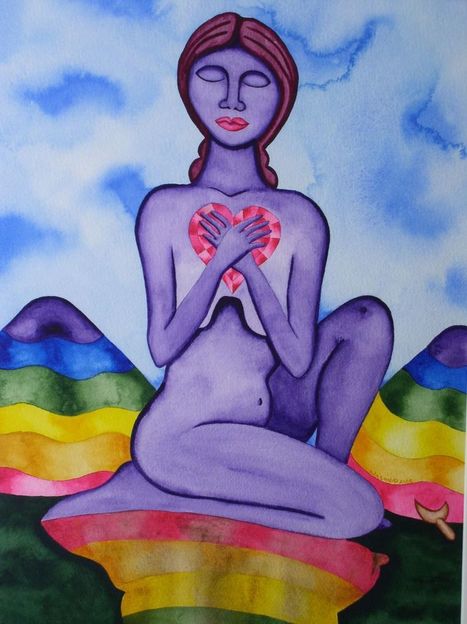 I will be exploring the topic of weight gain in much more detail in my "Empowering Empathic Abilities" online class, but I wanted to send this out for any of you empaths out there who struggle with your weight and feel guilty because of it. Don't.
Carrying extra weight does not make you any less spiritual or less valuable than anyone else on the planet. Learn to love and accept yourself. Thank your body for how it protects and takes care of you. I promise it will do wonders in your overall health and sense of well-being!
===========
Learning to self-sooth is one of the most
important healing modalities
an empath can learn.
=========