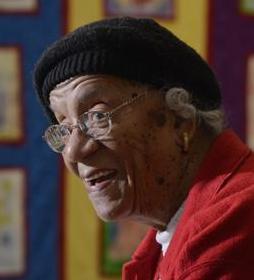 At age 96, Dorothy Cooper is the new poster child for what's wrong with the state's photo ID voter law. She actually has her birth certificate and went to get her new photo ID card so she can keep voting, as she has done her entire adult life.
But she was denied, since the birth certificate has her maiden name, not her married name and she doesn't have her marriage license. Stop and think about that for a second. If you're married, do you know where your marriage license is?
GOP: STOP TRYING TO STEAL THE ELECTION BY DENYING AMERICANS THEIR FUNDAMENTAL RIGHTS!