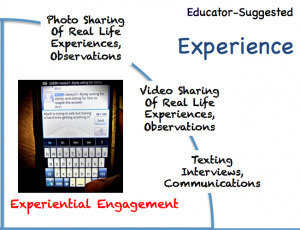 "I have jumped onto the Flipped Classroom craze to take the opportunity to propose and discuss an experiential model of education (ala John Dewey and Kurt Hahn), one that has experience at its core and provides learning options for all types of learners. In this model, the videos, as they are discussed in the flipped classroom. support the learning rather than drive it.
My series on the Flipped Classroom – The Full Picture includes the following posts:
The Flipped Classroom Model: A Full Picture
Flipped Classroom: The Full Picture for Higher Education
Flipped Classroom Full Picture: An Example Lesson
UDL and The Flipped Classroom: The Full Picture"