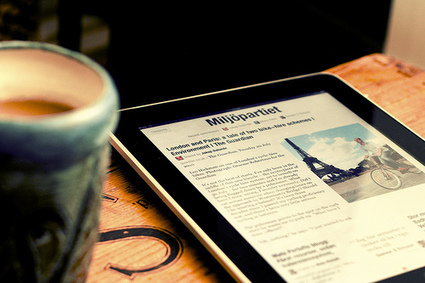 "I'm delivering some iPad training to a school tomorrow, so thought it might be useful to collate some of the links I've been putting together for the session.

The session is concentrating mainly on teachers using the iPads for their own professional use, rather than being used as a classroom resource, but a lot of the apps below will be suitable for use by students too. I'll do another post sometime of great apps for different subject areas.

Here's some of the useful apps I'd recommend investigating. Some are free, others the price of a pint or so. Links are to the UK version of iTunes so other readers may need to do a search in the App Store to find the version for their region."