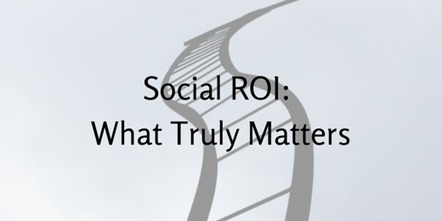 The ROI of social media exists, it has been proven. The problem, though, is that most brands and marketers try to reduce it to a mere dollar sign.
What works for a company may not for another. It's important to stop making it about money all the time.
As Gary Vaynerchuck puts it, "What about the hidden ROI of what happens in real life when you care about your customers? What's the ROI of your mother?"
In my latest contribution to Paper.li, I share three studies that will help you understand why old-fashioned ROI can't be really achieved in social media...
Read the post at http://blog.paper.li/2015/03/09/social-roi/
---------------
Via
Cendrine Marrouat - cendrinemarrouat.com