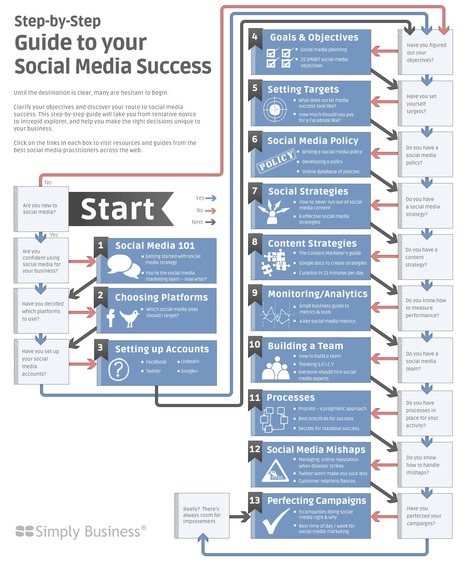 This clickable chart by "Simply Business" in the UK is a great way to step back and look at the big picture of how Social Media can work for your small business or non-profit organization. It is a great mix of strategy and practical steps.
"Clarify your objectives and discover your route to social media success. This step-by-step guide will take you from tentative novice to intrepid explorer, and help you make the right decisions unique to your business."
It is a great index of solid articles around the web that give you a great overivew of Social Media strategies and practical knowllege. I have not read them all of the articles they have linked to by many of them. Let me know if you have any specific questions.
Check it out @ http://goo.gl/hfBsk
Via
Brad DeForest