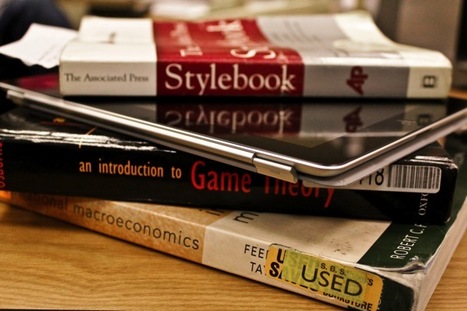 Over 75% of US students regularly choose not to buy the textbooks their professors require, a recent student survey conducted by the e-textbook publisher Bookboon.com has revealed.
Studying from e-Books still isn't the experience that many would like. Skipping across references takes time and is awkward, flipping across content, perusing and getting the feel for a book takes time. There is a strong future for the eBook, but the interface has a way to go yet in my opinion.
The Wired app has the best reder interface I have seen.
Norman