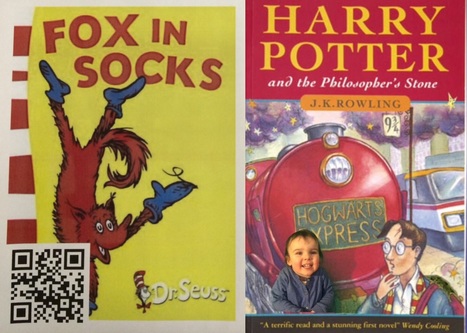 As World Book Day 2015 fast approaches, here are a few activities to try.
Firstly you can use an app such as Croak It https://itunes.apple.com/gb/app/croak.it!/id525958948?mt=8 so pupils can record a 30 second book review into the iPad. This creates a web link (you can make these private) which could be added into a QR Code generator https://itunes.apple.com/gb/app/qr-code-maker/id513617634?mt=8 . Print off the QR Codes so pupils can add them to the book covers. This make a nice ongoing activity for pupils to add audio reviews to school library books.
The second activity involves Do Ink Green Screen app https://itunes.apple.com/gb/app/green-screen-by-do-ink/id730091131?mt=8&uo=4&at=11lIT4 . Students can take a photo of themselves against a green or blue background (green screen or backing paper) and using the app, add themselves into an image of a book front cover by combining the two images together in Do Ink.
Have fun!
Via
iPad Teachers