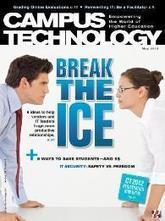 Is it possible that the values of the LMS will become more aligned with those of the ePortfolio?
The Wait is Over: The LMS and the ePortfolio Merge to Serve a Culture of Learning
By Trent Batson05/16/12
"The CMS became the IMS became the LMS became…"
A few short years from now, what will we tell our children about the storied past of the LMS? What will it become? In the 1990s, the course management system (CMS) emerged to help faculty manage their courses through the Web. The name morphed to IMS (instructional management system), and then to LMS (learning management system).