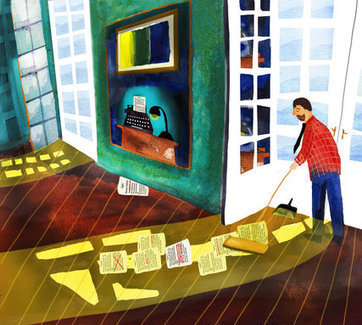 I transform the mundane task of grocery shopping into a writing exercise, and I become my character.
We must use every moment we can to think about the piece of writing at hand, to see the world through the point of view of our characters, to learn everything we can that serves the writing. We must notice details around us, while also blocking diversions and keeping our thought processes focused on our current poem, essay or book.

This way of being must be something that we have to turn off instead of actively turn on. It must be the way we live our lives.