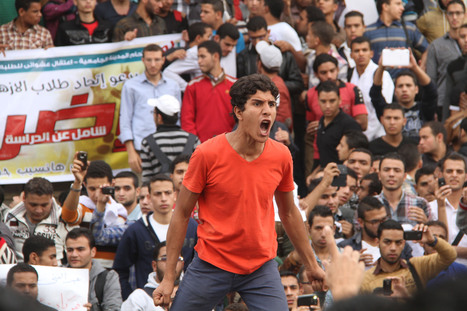 By Aya Nader
The Egyptian Supreme Council of Universities decided on Saturday to ban the organisation of any political activities in support of presidential candidates on campus.
The decision came as a result of efforts to avoid increasing tensions between students.
"This is not an excuse," said Mohamed Abdel Salam, researcher at the Student Observatory of the Association of Freedom of Thought and Expression (AFTE). Banning these activities altogether is not the way to go, and instead, there should be organised discussions, he added.
According to Abdel Salam, such decisions are "illogical" and "not responsible".