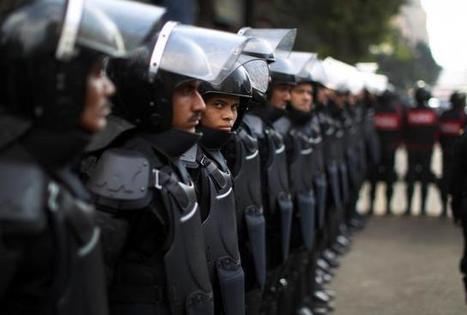 A group of policemen closed the doors of the Kafr Al-Sheikh Security Directorate and staged a protest outside it on Saturday calling for better working conditions.
Protesting policemen prevented access to the directorate, calling for the resignation of Minister of Interior Mohamed Ibrahim should he fail to meet their demands, reported state-run Al-Ahram.
The protest was organised by a group of policemen called the General Federation of Policemen and Personnel in Kafr Al-Sheikh Governorate, reported Al-Ahram. Apart from calling for better wages, the policemen protested against security personnel who have "special" posts that allow them access to certain perks.