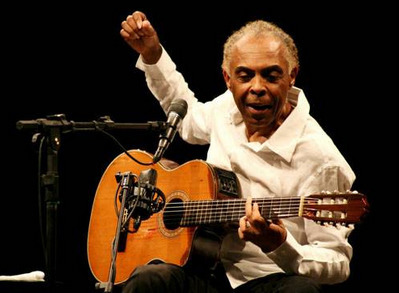 It only makes sense that Brazilian musician Gilberto Gil is this year's "Guest of Honor" at the fifthCairo Jazz Festival. Each year, the festival pays tribute to a major musician who has influenced the genre of jazz, such as Egypt's Omar Khairat and Lebanon's Ziad Rahbani.
Gil is something of a phenomenon. Since the 1960s, he has pioneered new forms of music by blending together bossa nova, rock, reggae, folk, jazz, samba and African genres. His self-contained musical style is virtually inimitable.
Along the way, Gil's socio-political infused songs reflected his activist roots and cries for change, prompting the Brazilian military junta to exile him.
Egypt independent
More : http://www.egyptindependent.com/news/grammy-winner-gilberto-gil-headlines-5th-annual-cairo-jazz-festival
The Cairo Jazz Festival kicks off on 21 March and continues until 23 March