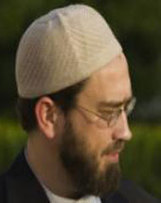 Statements from three popular Egyptian religious preachers have left the Egyptian public in an uproar.

One of the statements justifies sexually assaulting female protesters, another calls for murdering leaders of parties in opposition to President Mursi, yet another calls on the president to crack down heavily on protestors – before private citizens take matters into their hands. The irony of this situation is that from a religious perspective, the uproar against these statements is far more justifiable than the statements themselves.

Ahmed Mohammed Abdullah justified the sexual assault of female protestors with a detailed "analysis," including demographics: "they are going there to get raped"; 90% of them are Christian, and the rest are widows without husbands to keep them in line. How he knew any of this is unclear – but even if it were all true, how any of it would be justification for sexual assault is even more unclear. Moreover, he ridiculed statements from the opposition that attacking women is a "red line" that must not be crossed.
Rape is 'forbidden' in Islam
The insensitivity and inappropriateness of Abdullah's statements aside, given Egypt's increasingly difficult sexual harassment problem, they are also in direct contradiction to Islamic law , which considers rape, assault and sexual harassment as forbidden, sinful and criminal, with the harasser responsible for the harassment. Considering that these are basic tenets of Islamic law, one wonders how he might be brought to account by the law for essentially perverting the perception of Islam in the public arena. (...)
A more peaceful view
In contrast, Grand Mufti Ali Gomaa has said that peaceful demonstrations are a right in Islam, though they should avoid harming people, property, and national interests. While some protests have resulted in violence, much of this violence was due in part by the heavy-handed response of the police – and in any case, the opposition leadership's ability to command the protest movement is tenuous at best, and non-existent at worst. Even if the protestors were guilty of crimes, it is down to the state authorities responsible for maintaining law and order that have the authority to consider issuing legal verdicts – not private muftis (even if they are qualified), let alone unqualified TV personalities. (...)
More on: http://english.alarabiya.net/views/2013/02/12/265851.html