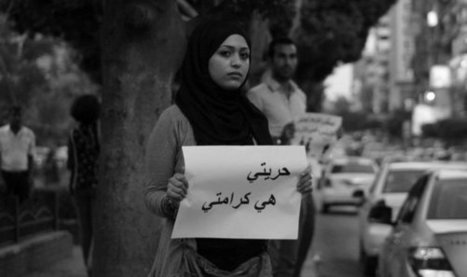 Although the forbidden practice of female genital mutilation has nothing to do with Islam, Egypt's Islamists are determined to have it legalised once again. The consequences for Egypt's women would be disastrous. (...)
With the ascendancy of the Islamists, FGM is now finding renewed support. Last year, people heard Islamist parliamentarians calling for the return of FGM from the floor of the National Assembly. In the run-up to the final round of the presidential elections last spring, some members of the Muslim Brotherhoods' Freedom and Justice Party went around villages offering reduced-rate FGM operations. They were spotted, for example, in Minya Province in the village of Abu Aziz. When their FGM services attracted public attention, they abruptly vanished, fully aware that that performing FGM was a criminal act; they denied any involvement in peddling the practice.
So what is the situation regarding FGM at the moment? The global jubilation attending the resolution was tempered locally by the voting in of the new constitution and the political context in which it was drafted and approved. With the new UN declaration, will there be another round of discrediting international instruments as "anti-Islam"? Will articles of the constitution be mobilised in an effort to enable the practice of FGM, which respected religious figures have declared beyond the bounds of Islam?
What exactly are the procedures and mechanisms for determining if an act – for example the outlawing of FGM – is in accordance with the Shariah? According to article 4 of the constitution, al-Azhar must be consulted about compliance with Shariah (although the scholar experts may differ producing another problem).
If religious scholars uphold the previous pronouncement that FGM is not Islamic and a parliament dominated by Islamists votes in favour of allowing FGM, what then? Is the Shariah, which is open to various readings, to be a freely sought moral guide and inspiration or merely reduced to a political imposition?
Margot Badran / Qantara.de
More : http://en.qantara.de/wcsite.php?wc_c=20860&wc_id=23134&wc_p=1