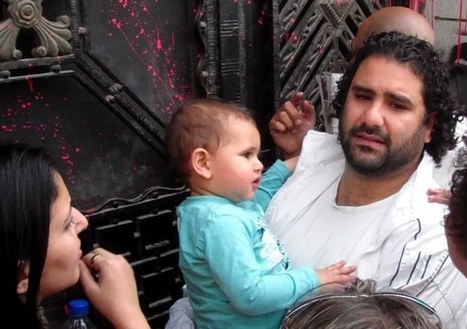 Egyptian prosecutor, Hazem Salah, decided on Tuesday to dismiss the charges pressed against prominent political activist, Alaa Abdel Fattah, in the case of inciting violence at the clashes that occurred at the Muslim Brotherhood's headquarters in Muqattam on Friday.
The well-known Egyptian blogger refused to make any statements before the prosecution, demanding the assignment of an investigating judge to question him on the charges.(...)
Hundreds gathered outside Egypt's high court on Tuesday to protest the attorney general's decision to arrest the political activists.
More on:http://en.aswatmasriya.com/news/view.aspx?id=2328ace9-0951-45a6-a36f-a881e52a87a5