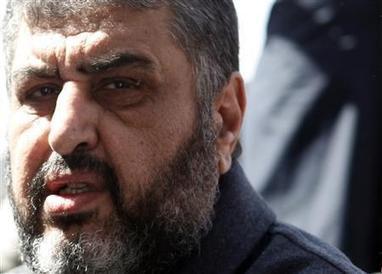 Two prominent Nour Party members resigned from the Jurisprudence Commission for Rights and Reform on Monday in protest against the Muslim Brotherhood's domination of that panel.
The Commission was established by Muslim Brotherhood leader Khairet al-Shater as a cooperative platform for the Brotherhood and Salfis parties.
Adel Nasr and Ali Ghelab, both members of the Nour Party's Sheikh Council, were critical of Brotherhood members' control of the Commission. Some members attacked the Salafi Dawah and Nour Parties, Nasr claimed.
"They [the Salafi parties] both stood up for Sharia in the Constituent Assembly and the Shura Council, while the Commission did not stand up for those who were mistreated, and did not attack those who wrongly and falsely accuse Muslims, as we see evident in the case of Khaled Alam Eddin [a recently dismissed presidential advisor]."
Nasr added that the Commission did not support members who had been wrongfully criticized by the panel's deputy head, despite their efforts in the fight for Sharia. (Egypt independent)
More : http://www.egyptindependent.com/news/leading-nour-party-members-join-wave-salafis-quitting-shater-s-commission