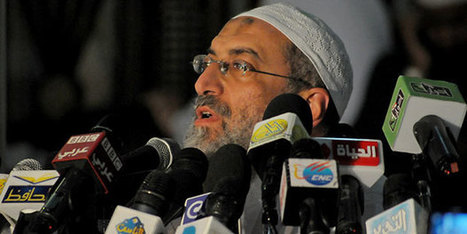 By KAMEL KAMEL
CAIRO: The Salafist Nour Party will support Field Marshal Abdel Fatah al-Sisi in the upcoming presidential elections, said a close source to the party.
The source added to Youm7 on Thursday that "the criteria set by the party for choosing the appropriate candidate apply to Field Marshal Abdel Fatah al-Sisi who has not announced his run yet."
The source added that statements by deputy head of the Salafist Call Yasser Al-Borhamy about the defense minister's devoutness are a prelude for the party the call to declare their support of Sisi.
Meanwhile, leader of the Salafist Call Sameh Abdel Hamid said that "perhaps, Field Marshal Abdel Fatah al-Sisi will uplift Egypt due to his prestige in Egypt and abroad."
"All state installations will cooperate with Sisi," Abdel Hamid told Youm7.
Abdel Hamid said, "The Salafist Call will announce its position explicitly after closing the door for candidates," adding that the call does not mind supporting Sisi in the upcoming elections or anyone with a military background.
He added that there some characteristics that should be present in the presidential candidate like the ability to restore Egypt's prestige domestically and abroad and should have a real reform program in addition to enhancing the economy and security.
The candidate should not marginalize any group at the expense of another and must include all political parties and "that's what I see in Field Marshal Abdel Fatah al-Sisi," he said.
Furthermore, secretary general of the Nour Party Gala el-Mora denied rumors about the party's support of Sisi, adding to Youm7 that the party will announce its final decision after the deadline for announcing candidacy.
Originally published in Youm7.