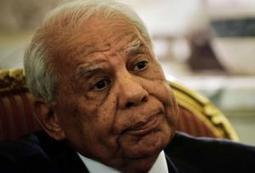 Egyptian interim Prime Minister Hazem al-Beblawi said on Wednesday that Egypt does not want to escalate conflict with the Gulf state of Qatar but will not remain silent if there is a "direct" interference in its domestic affairs.
He denounced, during a visit to Saudi Arabia, what he described as "unacceptable and inappropriate" Qatari statements against Egypt.
"Qatar is an Arab country and differences happen between members of one family. We are keen to preserve our ties, but there are some practices the least of which can be described as unfair and not honest," Beblawi told reporters before leaving Riyadh.
Egypt's interim premier went on to voice regret for what he called Qatari acts "that don't suit the behaviour of neighbouring countries."