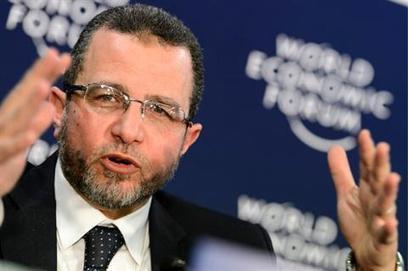 The Arab world takes centre stage at the World Economic Forum in Davos on Friday with Jordan's King Abdullah II set to address global political and business leaders.


The premiers of Egypt, Lebanon, Libya, Tunisia and the Palestinian Territories will discuss transformations in Arab countries, while US Senator John McCain is taking part in a panel on the future of conflict-torn Syria. (...)


Egyptian Prime Minister Hisham Qandil also spoke Thursday of the need for his country to focus on its economy now that the political transition is moving forward two years after the fall of Hosni Mubarak.
"Two years ago the Egyptian people stood against the tyrant of Egypt, and in only 18 days they put down Mubarak and his regime and started a new era," he told journalists.


He said that following the election of a civilian president, the Islamist Mohamed Morsi, and a constitutional referendum Egypt would have parliamentary elections in two or three months.


"After that we have completed or ended the transition with all the democratic institutions in place. On the other hand, we have to big time work on the economy," he said. (...)