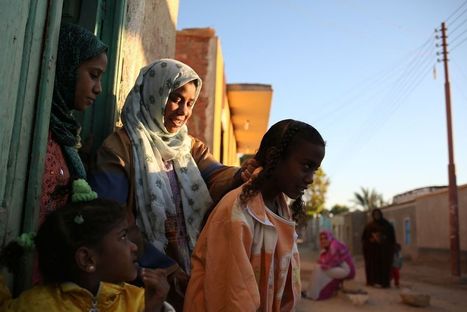 An ancient culture displaced by dams hopes for rebirth along the Nile.
Fatma Emam Sakory arrives late and flustered for our interview. The Nubian rights activist takes a moment to compose herself, then reels off the litany of racist comments she heard as she dashed through the streets of downtown Cairo.
"You're black—who'd even want to look at you?" she says one man told her after she rebuffed his advances.
For Nubians, whose dark African skin sets them apart in mostly Arab Egypt, such treatment is nothing new.
For decades, they've tiptoed around the fringes of mainstream Egyptian society, stranded in the political wilderness as they've waged a long and largely fruitless campaign to return to their historic homeland along the border of southern Egypt and northern Sudan.
Now, tens of thousands of Egyptian Nubians feel they might have their chance.