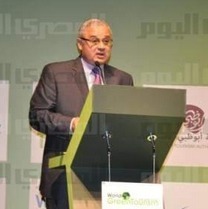 Efforts to foster Iranian tourism to Egypt have not been cancelled, Tourism Minister Hesham Zaazou said Wednesday morning.
His comments follow outcry by Egypt's conservative Salafis over warming ties with Shia majority Iran that prompted the ministry on Sunday to suspend flights from Tehran until the second half of June.
The flights were part of an initiative to normalize ties between the two countries after more than three decades. Egypt and Iran severed ties after the 1979 Islamic Revolution when Egypt gave sanctuary to the deposed Shah and recognized Israel in a peace treaty.
Zaazou, who is in Qatar as part of a Cabinet delegation visit, said the government is assessing the visit of the first batch of Iranian tourists.
The two nations implemented a recently signed tourism convention with the first charter flight from Tehran on 30 March, which brought 45 Iranian visitors to Aswan.
MENA, via Egypt independent
More : http://www.egyptindependent.com/news/egypt-iran-tourism-plan-still-alive-says-egyptian-minister