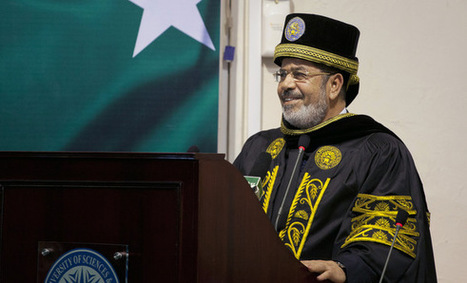 The Muslim Brotherhood has long had ambitions to control the Egyptian education system, and since taking power, they have wasted little time in turning these ambitions into reality, writes Wahid Abdel Magid.


As a result of this interest, schools and universities became some of the most important sources for new recruits, if not the most important of all. The Brotherhood's student section was, therefore, of special significance to the Brotherhood and was used to recruit most of its members, in parallel with the work done by the Muslim Sisters Group.


Ever since it ascended to power, the Brotherhood has put education at the forefront of its priorities, within the framework of its plan to take control of the state's institutions, and its continued quest to spread its influence throughout society.(...)
It would seem that one of the methods to which the Brotherhood will resort in this regard will be its exploitation of the National Council for Education and Scientific Research — which Brotherhood members of the Constituent Assembly insisted on being mentioned in the constitution — as a tool to dominate the education sector in an authoritarian manner reminiscent of the Stalinist Soviet era.
Toward that end, Brotherhood members of the Shura Council, in cooperation with their counterparts at the Ministries of Education and Higher Education, have presented a comprehensive draft proposal to the Shura Council aimed at giving the Brotherhood dominion over the educational system.
More on:http://www.al-monitor.com/pulse/culture/2013/04/brotherhood-egypt-control-education.html