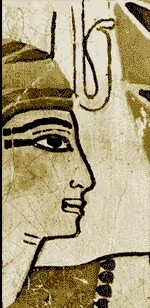 Thursday 10 November
An 8.30am departure from Gatwick Airport, by train into the city and our 3-4* hotel for three nights, arriving lunchtime. Free time to explore.
5pm to the famous Wintergarden for the invitation-only opening of the exhibition 'In the Shadow of the Pyramids'.

Friday 11th November
An early tour of the exhibition and the Ny Carlsberg Egyptian collection by Dr Tine Bagh. Free time to explore the rest of the museum's collections.

Saturday 12th November
Visit two more Egyptian collections at the National Museum and Thorvaldsens Museum. Group dinner.

Sunday 13th November
A tour of the city by road and water with a chance to see the statue of the Little Mermaid, or explore some of the city's other sights. Depart late afternoon for our return to London.
More : http://www.ucl.ac.uk/FriendsofPetrie/pdfs/Copenhagen_2011.pdf