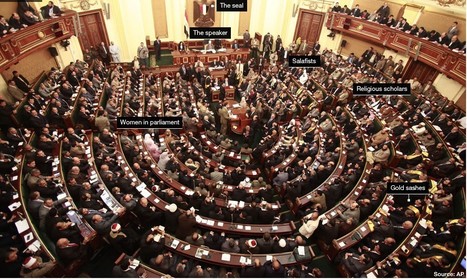 Annotated image of the first session of the new Egyptian parliament in Cairo.
round 6,000 candidates, and more than 40 political parties, attempted to secure a seat in the People's Assembly, during elections that took place over a period of three months.
Islamist parties won 73% of the seats, with the Muslim Brotherhood's Freedom and Justice Party having the most representatives.
The new parliament has legislative powers, and will draft a new constitution, but the military council retains presidential powers until the new president is elected in June. (BBC News)