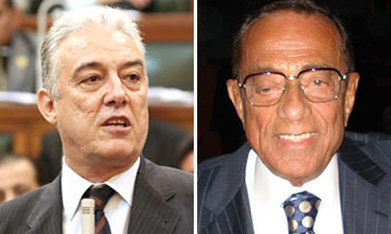 The Court of Cassation has ordered the retrial of former petroleum minister Sameh Fahmy and Mubarak-era business tycoon Hussein Salem in the Egypt-Israel gas case.
Hussein Salem and Sameh Fahmy were both sentenced to 15 years in jail in June 2012 for squandering public funds in a gas deal with Israel.
Salem and Fahmy submitted appeals against their original convictions and the court ordered the retrial.
Egypt agreed to provide Israel with natural gas in 2005 in a deal built on the landmark 1979 peace accords. The public prosecution claimed the agreement lost Egypt over $714 million.
More on: http://english.ahram.org.eg/NewsContent/3/12/67687/Business/Economy/Court-orders-retrial-of-Fahmy-and-Salem-in-EgyptIs.aspx