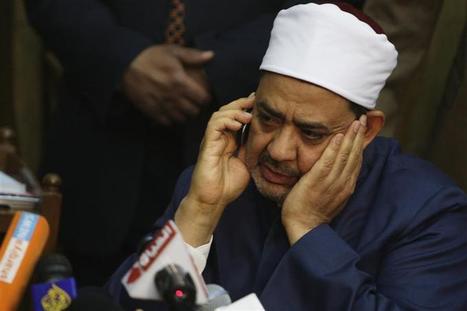 Grand Sheikh Ahmed al-Tayeb, head of Egypt's leading Islamic institution al-Azhar, said that it has no political role, adding that it never sought and never will seek to have one of its scholars or clerics become a ruler or a governor or a president.
The Azhar leads revolutions then goes back to its halls and never takes part in politics, Tayeb told the Egyptian state television on Friday.
The history of Azhar asserts that its national role was to save people Egypt and its people from the injustice of rulers and regimes.
When the people agree on something, the Azhar must rise to stand by them, Tayeb said.