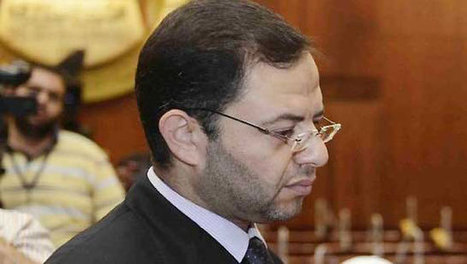 Mohamed Fouad Gadallah, former legal adviser to President Mohamed Mursi, has called for a compromise solution which meets the expectations of the Egyptian people to resolve the political crisis currently engulfing the country.
Speaking to Asharq Al-Awsat, Gadallah warned that a "defeat" of the Islamists in this crisis "would not be in the nation's interest." He added that the army's ultimatum gave Mursi a small window of opportunity to respond to the Egyptian peoples demands.
Gadallah's comments come after the army issued a statement giving political parties 48 hours to resolve the crisis, warning it would draw a road map for the future of the country if politicians failed to reach agreement. The Egyptian military's deadline expires on Wednesday.
He said: "Everyone knew that the army will not leave matters to continue in this manner, and that it will intervene at some stage to end the confrontation," adding that the statement was "clear, direct, and strong in form and content."
Gadallah resigned his post on April 23 because of objections to the way the state was run, after just over nine months in office, returning to his previous post as deputy head of the state council
Asharq al-Awsat