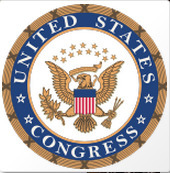 Members of the House of Representatives said Wednesday that there is enough support in Congress to slow, but not halt entirely, economic aid to Egypt over that country's conviction of 43 people who worked for non-governmental organizations that promote democracy.
"It is very important for those listening in Cairo, and for that matter, in the halls of our State Department, to understand that the tolerance for this here in the United States Congress, on a bipartisan basis, is next to nil," Rep. Gerald Connolly, D-VA, said at a hearing of the House Foreign Relations subcommittee on Middle East and North Africa. "There will be strong reactions here, on both the military and economic front."
Witnesses representing four of the groups whose employees were among those sentenced to prison by an Egyptian court earlier this month, including two that were closed permanently by the Egyptian government, urged committee members to cut off economic aid to Egypt to signal clearly that targeting foreign-funded democracy advocates was intolerable.
Read more here:
http://www.miamiherald.com/2013/06/12/3448118/congress-urged-to-cut-us-aid-to.html